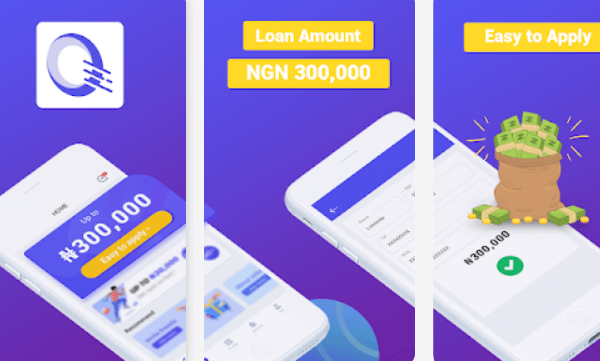 9jaCash loan platform is a digital online platform that offers reliable and fast loans to people who are eligible for them.
There is a quantum leap in the number of loan apps. However, all loan apps are not the same, even though they share distinct similarities. 9jaCash loan app is one of such loan apps.
Please keep reading to learn more about this platform, its loan app, and how to apply for a loan under 9jaCash. This article will be of great help to you.
Overview Of 9jaCash
9jaCash is a fintech company that offers unsecured loans to its customers who are found qualified for the loans.
Although 9jaCash is a new loan company, they have proven that they are worth the tag by disbursing loans on time and reducing the stress associated with loan borrowing.
Furthermore, you do not need a credit card when you take a loan from 9jaCash or expected to provide a guarantor or property documents before you are granted a loan.
How Does 9jaCash Loan App Works?
From the application process to when loan disbursement, there is no iota of hitch anywhere.
The principal thing about 9jaCash is to be eligible for the loan. You can then download the loan app from the Google Play Stores and then apply for the loan, which will be disbursed within a few minutes of loan approval.
9jaCash Loan App
The 9jaCash loan app is where the loan application and approval are made. If you wish to borrow money from 9jaCash, download the 9jaCash loan app.
The 9jaCash loan app was released on April 22, 2022. This shows that it is barely a year since the 9jaCash loan became operational.
Despite being a new loan app, it has over 100, 000 downloads, 7,000 reviews, 4.3-star ratings, and a portable size of 8.1 MB.
With this loan app, you can conveniently borrow up to N60,000 without collateral and much stress, as seen in traditional banks.
How To Download The 9jaCash Loan App
As an Android user, you can have the 9jaCash loan app sit pretty well on your phone within five minutes.
You can achieve this by going to the Google Play store and enter "9jaCash loan app" on the search bar.
The app will be shown. Proceed to click on "install" to download the app. It will take you about 8.1 MB to download this app.
After downloading the 9jaCash loan app, the next step is to create an account with 9jaCash or register with the app
How To Be Eligible For 9jaCash Loan
To be able to secure a 9jaCash loan, you have to ensure that the following documents and requirements are in place:
You must be a resident of Nigeria.
You should not be less than 18 years or more than 60 years.
Have a good and reliable source of income.
Provide a valid means of identification. This could be your passport, voter card, or driving license.
Your NIN and BVN are also needed.
Active phone number and email address.
Be faithful and trustworthy.
How To Apply For A 9jaCash Loan
Applying for a 9jaCash loan is seamless and can be done within ten minutes. Below are the steps to obtain a quick loan from 9jaCash no matter where you are ;
Install the 9jaCash loan app from your Google Play Store.
Create an account with 9jaCash.
Search for the loan command on the app and proceed to fill out the loan application form with your basic details.
Once satisfied with your form, submit it and await approval or rejection.
If your application is approved, you will get credited within 24 hours of approval.
9jaCash Minimum And Maximum Loan Amount
You obtain a minimum of N9,000 and a maximum of N60,000 unsecured loans from the 9jaCash loan platform.
9jaCash Interest Rate
For the record, the 9jaCash loan company has a 0% interest fee. Meanwhile, the Annual Percentage Rate (APR) is 12% to 50%.
The loan tenure and amount is an excellent determinant in calculating a loan's interest rate.
9jaCash Repayment Term
Although the repayment term of the 9jaCash loan is flexible, it is generally between three months and one year.
Advantages Of 9jaCash
The advantages of a 9jaCash loan include the following ;
Loan taking is being made online
Nobody comes or threatens you anywhere.
Your money is sent to your bank account.
The interest fee is 0%
There are no hidden charges.
Disadvantages Of 9jaCash
The cons of 9jaCash are;
You must be a resident of Nigeria.
9jaCash loan is a short-term personal loan.
The credit limit is small (N9,000-N60,000).
How To Contact 9jaCash
For queries, complaints, or whatsoever you would like to share with 9jaCash, reach out to them through any of the following;
Email: help@9jaCash.cc
Head Office: Egba Lagos, Nigeria.
Conclusion
9jaCash is legit and reliable. If you require quick loans to meet emergencies, the 9jaCash loan is worth the try. No collateral, long queues, embarrassment, or hidden charges. Just download the loan app and do the needful, as we discussed above. Do you have any questions? Feel free to share in the comments section. We shall respond swiftly.