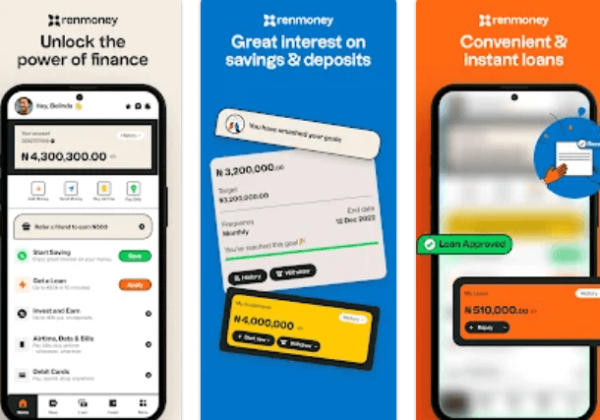 Getting a 50,000 loan offer in Nigeria can sometimes be difficult. The good news is that there are different avenues for getting loans up to N50,000 at once, as we will see in this blog post about how to get 50,000 loan offers in Nigeria.
Nigeria, one of Africa's fastest-growing economies, has a thriving financial sector with several lenders offering loans to individuals and businesses. Obtaining a loan can be challenging, especially for people with a limited credit history or poor credit scores.
However, there are various ways to secure a loan offer of 50,000 in Nigeria. This article discusses everything you need to know about getting a loan of N50,000 in Nigeria, the requirements, and the platforms you can get it from.
Requirements To Get 50000 Loan in Nigeria
Here are the basic requirements to apply for a loan of N50,000 in Nigeria.
Name
Date of Birth
Residential Address
Loan Purpose.
Bank Verification Number (BVN)
Employment Status
Identity Card
Monthly Income (Bank Statement)
Guarantor information
Methods of Getting a 50000 Loan
You can get N50,000 loan offers through microfinance banks, online lenders, and cooperative societies. Getting a N50,000 loan offer from microfinance banks and cooperative societies is harder. That is why I will focus on getting a 50,000 loan from online lending platforms, the easiest and quickest way to get this kind of loan.
First, I will give an overview of these methods before we delve into the best online lending platforms that give N50,000 loans.
Microfinance banks
Microfinance banks are known for providing loans to low-income individuals and small businesses. These banks are usually more willing to lend to people with limited credit history, and their loan requirements are often less stringent than those of traditional banks.
To get a loan offer of N50,000 from a microfinance bank, you must visit their office, fill out an application form, and provide necessary documents such as your identification card, bank statement, and proof of income.
Online Lenders
Online lenders are now becoming increasingly popular in Nigeria. These lenders offer loans to individuals and businesses, and the loan application process can be completed online from the comfort of your home or office.
To get a loan offer from an online lender, you must visit their website, fill out the loan application form, and provide necessary documents such as your identification card, bank statement, and proof of income. Some online lenders in Nigeria that offer loans of N50,000 or less include Fairmoney, Branch, and Carbon.
Cooperative societies
Cooperative societies are associations formed by individuals with common interests to provide financial assistance to members. To obtain a loan from a cooperative society, you must become a member and regularly contribute to society's savings. The amount of loan you can get will depend on your contributions, and some cooperative societies in Nigeria offer loans of up to N50,000.
Best Online Lending Platforms to Get 50000 Loan Offers
Only a few online lending platforms offer N50,000 loans in Nigeria. These online lending platforms are Fairmoney, Branch, Loanspot, Carbon, and Renmoney. Let's take an in-depth look at each and the requirements for applying for a N50,000 loan.
Fair money
If you need a loan of 50,000 naira within five minutes, it is readily available from Fairmoney, and the loan does not require any collateral. It is a reputable mobile loan application that helps users quickly obtain loans to meet their short-term financial needs.
Requirements for Applying for Fairmoney Loan
Must be a Nigerian citizen
Bank verification number
Proof of employment (Salaried, self-employed, student)
Monthly income of a minimum salary of ₦1000
Credit History
How to apply for a 50000 loan on the Fairmoney app:
Download the FairMoney MFB App from Google Play Store
Sign up/Log in
Complete the registration process for the loan
Select the loan offer (in this case, N50,000)
Done! Your loan will be sent to your bank account.
Fair money contact details:
Office: 28 Pade Odanye close, off Adeniyi Jones, Ikeja
Email: help@fairmoney.ng
Tell: 01 7001276 / 01 8885577
Renmoney
Renmoney is a fintech company that offers loans without the need for collateral. As a CBN-regulated microfinance bank, they have simplified the loan application process and allowed borrowers to receive funds in less than 30 minutes.
You must provide your Bank Verification Number and other requested information to apply for a loan. Renmoney guarantees a minimum loan amount of N50,000, and you can repay the loan any time before the due date.
Renmoney allows you to access loans quickly and easily without the traditional collateral requirement. This makes it an attractive option for anyone looking for a fast and hassle-free loan application process.
Requirements to Apply For A Renmoney Loan
To apply for a loan on Renmoney, you must download the Renmoney app or visit their official website to sign up. Before you apply for the loan, here are the documents you must submit:
Bank Verification Number (BVN)
A valid government-issued ID card ( passport, driver's license, national ID card)
Bank statement (6 months)
Passport photographs
Utility bill (3 months) to verify your home address, I.e., PHCN), cable bills (DSTV), rent agreement, etc
After entering all these details in the loan application section, you can wait for the loan to be approved.
Download the Renmoney App from Google Play Store or Apple Store
Sign up/Log in
Complete the registration process for the loan
Select the loan offer (in this case, N50,000)
Wait for approval.
If the application is approved, your loan amount will be disbursed to your account.
Renmoney contact details:
Office: 23, Awolowo Road, Ikoyi, Lagos
Email: hello@renmoney.com.
Tel: 07005000500 and 070073666639
Carbon
Carbon is another lending platform that offers loans up to N50,000. You can also use the app for bill payments and savings. The interface is smooth and easy to navigate.
To apply for a Carbon loan:
Download and install the Carbon app from the Google Play Store or App Store
Please create an account by providing them with your details. It's safe and secure.
Apply for your desired loan, which in this case is 50,000. They will review your application and let you know if it has been approved.
Get money in your Carbon wallet instantly.
You can then transfer the money from your wallet to your bank account.
Unlock higher amounts
However, their loan process is designed to fit your needs and help you grow. Repay on time and unlock higher loan amounts and lower interest rates.
Carbon contact details:
Tel: +233240108580; Drop
Emails: ghanacs@getcarbon.co
Office: 642C Adeyemo Alakija Street, Victoria Island, Lagos
Branch
The Branch is one of the leading online lending platforms offering loans up to 50000. The process is quick and easy, with no collateral.
To apply for a 50,000 loan from Branch, follow these steps:
Download the Branch from the Google Play store.
Please complete a simple form in under minutes and submit it for a quick review.
Apply for the loan
Wait for approval
Receive the loan amount in your Branch wallet.
Besides the fact that Branch gives 50000 loan offers, you can also use the Branch loan app to pay bills and other monetary transactions.
Branch contact details:
Email: nigeria@branch.co or support@branch.co
Office address: 1 Sylvia Crescent, Anthony, Lagos, Nigeria
Frequently Asked Questions
What is the interest on N50000 loan?
The interest on 50000 loan offers in Nigeria depends on the lending platform. Each lending platform has its interest attached to the loan.
Where can I borrow 50k?
You can borrow N50k from Fairmoney, Carbon, Renmoney and Branch.
Do you need collateral for a 50k loan?
No. If you are applying for a N50k loan from any of the online lending platforms listed above, you don't need collateral.
Bottom Line
Getting a loan offer of N50,000 in Nigeria is possible through microfinance banks, online lenders, cooperative societies, and borrowing from friends and family. When choosing a lender, comparing interest rates, repayment terms, and requirements is essential to find a lender that meets your needs. Additionally, it's crucial to ensure that you can repay the loan as agreed to avoid damaging your credit score or relationship with the lender.