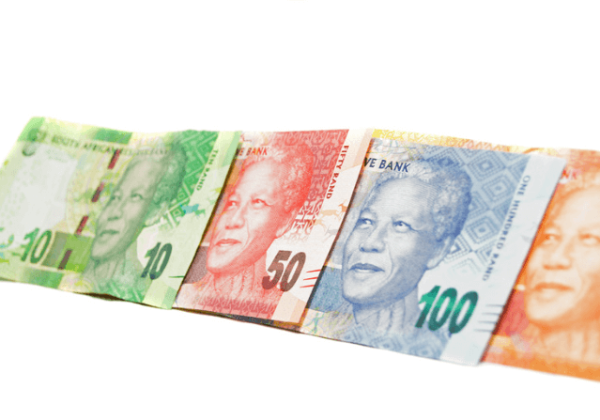 South Africa is one of the leading countries with a stable and fantastic banking system in Africa and the world at large. In South Africa, numerous banks are doing well in ensuring smooth financial transactions.
If you are looking for the biggest banks in South Africa, it may interest you to read this article. Here, we shall extensively discuss the ten biggest banks in South Africa. Stay tuned.
South African Banks
The Central bank of the Republic of South Africa controls and supervises all the banks operating in South Africa.
It stands as the central bank, which was founded and established in the year 1921 under the Currency and Bank Act of 1920.
The central bank is shouldered with the burden of regulating the banks' operations in South Africa. At the same time, it works to maintain and achieve stability in their domestic prices and banking system.
The South African Central Bank sees to the following;
To ensure a healthy and stable financial and banking system in the nation.
Act as a lender of last resort for the banks operating in South Africa.
Acts as a banker to the South African government.
For issuance of coins and banknotes in the nation.
Further to Manage the nation's gold reserves and foreign exchange.
That said, let's look at the various banks making waves in South Africa.
List of 10 Biggest Banks In South Africa
Our team of researchers has taken a close look at the different banks in South Africa and has come up with a list of the top-rated banks in South Africa.
Mind you, these banks are not just the biggest per se but are efficient and effective in discharging their duties toward actualizing their dreams and visions, above all, for the growth of the nation's economy.
In particular order, below are the ten biggest banks in South Africa;
Standard Bank Group Limited
First Rand Limited
ABSA
Nedbank
Investec Bank
Capitech
African bank
Grindrod bank
Mercantile bank
Bidvest Bank.
Standard Bank Group Limited
Standard Bank Group Limited is the first on our list. The bank was incorporated in 1969 and had its headquarters situated in Johannesburg.
This bank renders financial services such as transactional banking, borrowing, saving, investment, insurance, lending, wealth management, risk management, and advisory services.
Standard Bank Group Limited has around ZAR2.13 trillion of total assets.
In 2018, Standard Bank Group Limited generated revenue of around ZAR59.62. In the same year, the net income of Standard Bank Group Limited was around ZAR28.19bn. Talking about the labor force of this bank is around 48,000+ workers.
First Rand Ltd
The next on the list is FirstRand Limited. First Rand Ltd was incorporated in 1966. And since then, the bank has been doing well in its services.
The bank's headquarters is located in at least Sandton. The bank provides banking, investment services, and insurance to commercial, retail, public sector and corporate customers in South Africa Worldwide world.
It has more than R1.53 trillion of the total assets for the year ended 2018. It has a labor size of more than 45,400 workers.
ABSA
Another big bank in South Africa is ABSA. It was established in 1991. The headquarter of this bank is situated in Johannesburg. Absa provides corporate and investment banking, retail, business, and wealth management.
Since its incorporation, the bank has been doing amazingly well in rendering its services.
Its retail banking division provides vehicle and asset finance, home loans, personal loans, and other services. Four years ago,  ABSA generated a net income of around R15,259 and total assets of R1,288,744.
The wonderful bank has approximately more than 30,600 employees.
Nedbank
Nedbank was first founded in 1966, and this group also contains BoE Private Clients and Go Banking clients. The bank headquarters is situated in Sandton.
Nedbank offers documentary credits and collections, foreign currency accounts, guarantees, payments and receipts, trade finance, and treasury services. The bank reports over R 903,961 in assets and about 32,000+ employees. Over the years, this bank has proven to be one of the top-rated banks in South Africa.
Investec Bank
Our list will be incomplete without having Investec Bank on our list. It was incorporated in the year 1974. The headquarter of the bank is located at Sandton. This bank offers services ranging from corporate, investment, and institutional banking, along with private banking services.
Talking about the bank's assets, the Investec bank has handled more than £57.61 billion of the total assets with an operating income of around £607.51 million. And more than 9,720+ labor size.
Capitech
CapTech was established in 1980. The bank is headquartered in Stellenbosch. Capitec Bank Holdings Ltd. is the parent company of Capitech.
The bank operates in card machines, mobile banking, money transfers, workplace banking, and financial education for company employees, including salary transfers.
It handled around Rm84,957 of the total assets in 2018 and a net profit of Rm4,458 for the same period. It employs more than 11,440+ people.
African Bank
African Bank Limited ("ABL," "the Group") is a public company established in the Republic of South Africa. The headquarter of this bank is situated in Midrand.
The Bank began operation on 4 April 2016 following the final enactment of the restructuring transaction of the organization formerly known as African Bank Limited.
This particular bank has total assets worth more than R30.28 billion with a net income of around R303 million. Fantastic right? That is cool.
Grindrod Bank
Grindrod Bank was founded in 2004. The Grindrod Bank is a subsidiary of Grindrod Financial Holdings Limited. The headquarter of this bank is situated in Durban.
The services offered by this bank are as follows; investment, property finance and retail services, and asset management, through Grindrod Asset Management and Grindrod Bank.
This bank has over 5,000 employees employed. And reports R34.95 billion worth of total assets and an R507 million net loss.
Mercantile Bank
Mercantile Bank was founded and incorporated in 1965 in South Africa. CGD owns this bank. CGD is the largest and one of the most popular banks in Portugal and has existed for more than 140 years.
The Bank's headquarters is located in Sandown. This Group provides a wide range of commercial banking and niche businesses.
These are differentiated through great service marked by a deep understanding of the banking needs of the South African business person and South Africa at large.
Currently,  the bank has more than R12.83 billion worth of assets.
Bidvest Bank
We can not list the biggest banks in South Africa without Bidvest Bank on the list. This bank was incorporated in 1946 as a wholly-owned subsidiary of the Bidvest Group Limited– an international business conglomerate.
Its headquarters is located in Johannesburg. Furthermore, this bank specializes in foreign exchange (forex), and it offers other services like; vehicle insurance, retail banking, and financing.
This bank has more than R302.33 million net profit and total assets worth R9.22 billion. The Labor size of this bank is around 117,000 employees.
Which Bank Is The Best In South Africa?
So far, the ABSA bank has proven to be the best in South Africa. This is hinged on many factors, which include the net profit, labor size, total worth of assets, customer service, and lots more. However, the banks we listed earlier are the biggest in South Africa.
Concluding Thoughts
There are numerous financial institutions in South Africa. Outside of these, we have carefully outlined the biggest banks in South Africa.
We are confident that this article was worth the read. Feel free to share your thoughts on this in the comments section below. Meanwhile, we are also expecting your questions. We shall respond swiftly to them.